Specialist testing, inspection & investigation consultants to the property and construction industries.
Formed in 2002, RS Specialist Services Ltd is an independent consultancy providing specialist testing, inspection and investigation services to the property and construction industries.

Our founder and Managing Director, Richard Sharp, has been involved in the investigation, inspection, testing and remediation of buildings and structures for in excess of 15 years and during that time has been employed by a number of well respected consultancy practices.

RS carries out inspections and investigations both on modern and historic buildings either to determine the cause of specific defects or to assess the general condition of a property prior to acquisition etc.
RS utilises combinations of inspection, investigation and laboratory analysis techniques to achieve the results required to provide definitive independent reports.

RS endeavours to offer a 'one stop shop' to its clients. This minimises the complications and delays often associated with appointing and liaising with a number of different consultants.

When required, RS provides specifications or advice for any required remedial works and budget estimates for such work. In addition, RS liaises with contractors, obtains quotations and proposals, supervises site works and signs it off at completion.

Hence, rather than just leaving clients with a basic diagnosis of their problem, RS guides them through the remediation steps required to achieve a satisfactory solution.

For further information, contact RS Specialist Services Ltd
---
Services Overview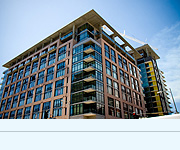 Structure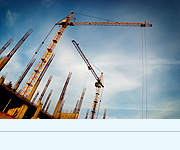 Materials
Building Envelope

RS provides a professional, innovative, reliable and competetive service drawing on many years experience in the investigation, inspection and remediation of buildings and structures.
---