Roof & Cladding Consultancy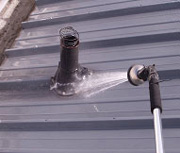 Cladding Consultant
Cladding Testing UK
The roof and cladding elements of a building provide the weatherproof envelope to keep a property dry and limit the amount of heat escaping from it.
A roof survey or cladding survey of a property can identify defects within the building envelope that can result in water ingress or excessive heat loss.
Our qualified and highly experienced consultants carry out roof and cladding testing across the whole of the UK
At RS Specialist Services we can carry out roof surveys and cladding surveys on both existing and new properties.
Cladding Survey
RS provides extensive roofing and cladding consultancy services including the following:
Roof Surveys as part of property acquisition assessments.
Failure Investigations to identify the cause of roofing and cladding defects.
Water Ingress Investigations to identify the cause of water leaks or condensation issues.
A roof survey or cladding survey as part of a general building condition assessment.
A roof survey or cladding survey to inspect and investigate specific elements or areas of concern.
QA Inspections, roof surveys and cladding surveys to confirm the quality of new and remedial works.
Air Leakage Testing to locate areas of air leakage through the building envelope.
Materials Testing of roofing and cladding components.
RS employs the most suitable technique or combination of techniques to establish the cause of defects.
RS provides detailed interpretative roof survey and cladding survey reports that identify the type, extent and location of potential defects.
A roof survey or cladding survey will also provide an estimate of the remaining lifespan of the element concerned.

Following roof surveys or cladding surveys RS can suggest potential remedial solutions with associated budget costs.
RS develops and provides repair specifications and also arranges and supervises remedial works.

Roof surveys and cladding surveys are carried out by an experienced and qualified consultant.
For further information, contact RS Specialist Services Ltd
---
Services Overview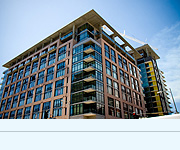 Structure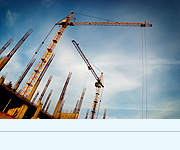 Materials
Building Envelope
RS provides a professional, innovative, reliable and competetive service drawing on many years experience in the investigation, inspection and remediation of buildings and structures.
---