Building Defect Investigations: Investigating & diagnoses the cause of building defects
Building Defect Investigations
RS investigates and diagnoses the cause of building defects including the following:
Roofing
water ingress, air leakage or failures
Cladding
water ingress, air leakage, condition surveys or failures
Brickwork
cracking, water penetration, wall tie omission / failure, cavity inspections
Concrete
cracking, spalling, reinforcement, corrosion
Damp
rising damp, penetrating damp, leaking services, roof leaks
Flooring
debonding, cracking, failure
Waterproofing
failure of systems
RS uses combinations of inspection or investigation techniques which, when allied with selected laboratory analysis, indicate the cause(s) of the defects or failures.

RS then produces detailed interpretative reports that indicate the source(s) of the problem(s) together with the potential remedial solutions.

RS can also produce budget costs for the remediation and, where required, arrange and supervise the remedial works.


For further information, contact RS Specialist Services Ltd
---
Services Overview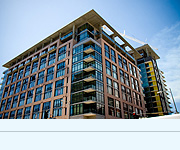 Structure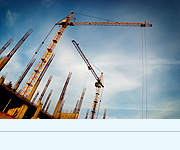 Materials
Building Envelope
RS provides a professional, innovative, reliable and competetive service drawing on many years experience in the investigation, inspection and remediation of buildings and structures.
---